These days display ads have become a popular mode of advertisement. Since it's a long-term, cost-effective tool for marketing they help in building your brand and boosting your sales. Michael Anthony Sign and Awning Company is here to provide you corporate signage. Founded in 1988, over the years we have emerged as the leading provider of banners by exceeding the expectations of business owners and astute corporate decision-makers. The right sings can help you grow in business by raising brand awareness amongst your target audience. With every passing year, the demand for our business signs has increased which has resulted in us expanding our capabilities. Our digital signs will provide outstanding value to your advertising money. We use LED custom signs since they are the most cost-effective form of advertising. Although our services are expansive, we are centered in the regions of New Jersey, NJ.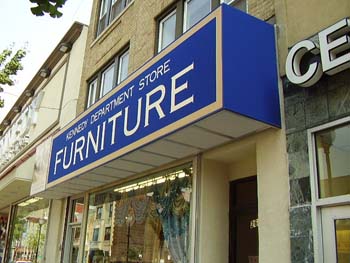 Below we have mentioned 3 surprising benefits of marketing through banners. Take a look.
It's

an

affordable advertisement
Unlike the other forms of advertising, banners are cheaper to create and share. With the help of any digital publishing software, you can have your banner in no time. And, if you do it in bulk, it is cheaper. Once put up, these banners need not be replaced soon; they are quality advertising.
Increases brand awareness
Having banners on various websites will alert your customers of the great products or services you offer. This will make your brand familiar even to those who have never heard about your business before. With the help of these banners, you are one step closer to your potential customers.
Target specific consumers
The strategy to try and sell your product to everyone never works well; you should select your target audience. If you know your client base then you can place your ads in a way that they click on the banners and end up on your sale page.
So, if you want a quote from us, then get in touch with us on 732-453-6120.