LED Displays for New Jersey, NJ, Businesses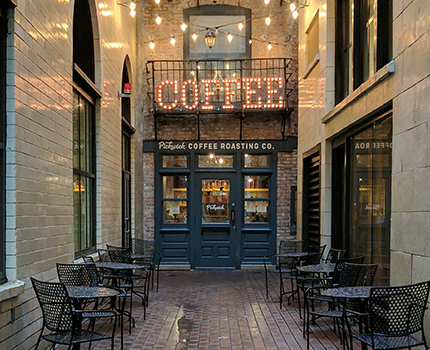 When companies need LED Displays in New Jersey and the surrounding NJ areas for their businesses, they reach out to Michael Anthony Sign & Awning Company, because they know that they are the experts, with over 30 years in business. Whether your project is for a large corporation or for an individual NJ business, we can provide the right commercial signs and LED displays for you. Our experts will assess where you want your LED display and calculate the best resolution and dimensions so your customers will be able to read it easily. LED displays in New Jersey can be customized to fit every budget.
LED Display in NJ
In today's advertising game, the most cost-effective way to advertise is using an LED display. LED Displays in NJ are popular because businesses understand they can reach their customers easily. LED signs give you the ability to keep your customers up to date with your latest specials or discounts and create a fluid, easy way to reach your customers. Static signs need to be reprinted when the message changes, LED signs can be programmed easily to change the message each month, week or even daily. Due to the ease of changing messages, using LED displays in NJ is a cost-effective way to advertise.
Commercial Signs throughout New Jersey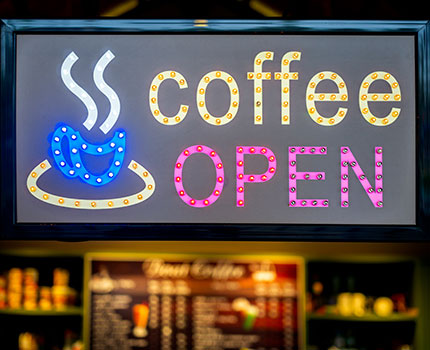 In our over 44,000 sq. ft. manufacturing facility, we have state of the art equipment to design and fabricate commercial signs in every shape, size and material needed for companies throughout New Jersey. Each of our custom products are created by licensed and insured craftsmen, who hold their work to the highest standards. When you hire us to create commercial signs and LED displays in NJ, we make sure the job is done right from our first meeting. Once an LED display is agreed upon, we apply for the appropriate permits and follow through until they are obtained. We manufacture the LED display in New Jersey and install it. Your satisfaction is guaranteed.
Small Businesses Responsible for Half the NJ Jobs
According to the Small Business Association, small businesses provide almost 50% of employment in New Jersey. Owning a business in NJ can be a lucrative profession. Commercial businesses know they must rely on smart, cost-effective advertising using commercial signage. Commercial business is booming in New Jersey, as it has 20 Fortune 500 companies in the state. Four of those companies are listed in the Top 100.