New Jersey Glass Awnings:
Awnings, Canopies, and Commercial Awnings In and Around NJ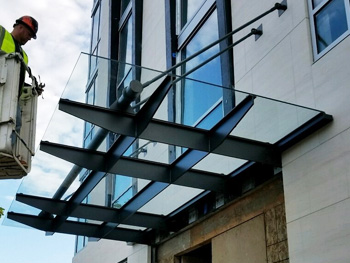 MASA provides all types of Awnings and Canopies, either from your own design or our Design Team can create a system for you. We make adding color, style and distinctive design to your property easy! Literally every category of our clientele has benefited from one or more of the following impressive, affordable, visually impactful products.
Illuminated Awnings

Retractable Awnings

Metal Awnings

Fabric Awnings

Entrance Canopies
Glass Awnings Photo Gallery