Banner Design and Printing Services in New Jersey, NJ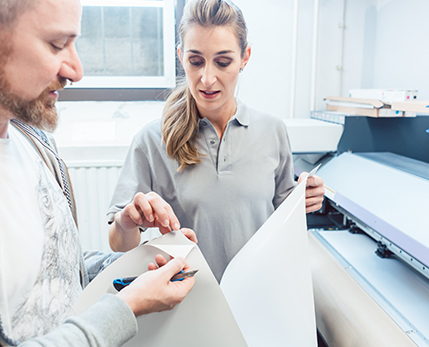 When NJ businesses are trying to create customer and brand awareness without the cost of monthly advertising, they turn to banner design and printing services to get their name out in the community. With a properly designed banner, customers will take notice of your business. Customers are more likely to walk into a business with professionally designed banners and signs than those without. New Jersey businesses understand it's all about catching the eye of the customer. With professionally created, eye-popping banner designs and printing, a passerby is more likely to enter your business.
Large Format Printing
Large format printing is an effective, eye-catching marketing tool that will make foot traffic stop and visit your business. Not only is it visually pleasing, but it's also cost-effective and offers you a return on your investment. We offer the most up to date large format printing in New Jersey. Our years of experience in banner designs and printing services make us the natural choice when considering large format printing to promote your business in New Jersey. Our skilled printers work in a state-of-the-art warehouse in New Jersey, producing high-quality large format signs and banners. Our large format printing is suitable for indoor or outdoor use and will withstand the elements. We can customize your large format printing order to any shape and size, door, window or wall. We can create large format prints to cover any space desired.
Banners in New Jersey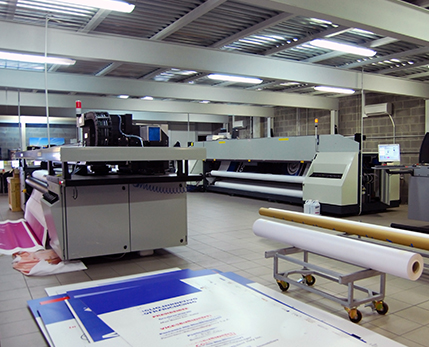 If you're not sure if you should invest in a banner design or large format printing for a specific location, our knowledgeable staff will help. Consultations are always free and we will help you create the perfect custom banner or sign for your New Jersey business. Whatever your ideas, we can bring them to life. We work with you from concept to creation to delivery and satisfaction is always guaranteed. We've been in business for over 30 years, creating customized banners and large format printing for our loyal NJ Business clients.
Small Businesses Flock to New Jersey
Businesses of every kind come to New Jersey for the tremendous support our state offers. New Jersey businesses can count on tax credits, financing programs, and government incentive grants. There are knowledgeable advocates who will guide companies through the process of bringing a business to NJ or opening a NJ business. The state even provides information on energy efficiency programs and guidance on how to obtain the proper permits for your business.