Awnings, Commercial Awnings, and Canopies in New Jersey, NJ, and Surrounding Areas
Fabric Awnings and Canopies, Metal Awnings, and Custom Awnings for Businesses and Storefronts in New Jersey
We started out as a signage company over three decades ago, and after a few years, our satisfied customers started asking us about commercial awnings and canopies. They were interested because they were consistently impressed by the quality of our signs. Our founder did some homework and started to offer custom awnings for NJ businesses and other entities. That was over a quarter of a century ago, and we are now one of the leading providers of commercial awnings in the Garden State.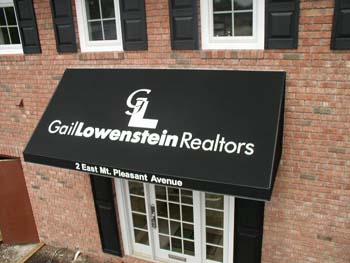 There are a number of different options available when it come to the material that is utilized for your commercial awnings and/or entrance canopies. In some cases, a fabric awning will be the right choice, and we utilize state-of-the-art acrylic and acrylic coated fabrics that last much longer than traditional canvas awnings. Vinyl is another possibility, and they are more translucent, so this material can be a good choice for illuminated awnings. We also offer metal awnings that we can customize to perfection.
The commercial awnings NJ business decision makers can obtain through our company obviously serve a practical purpose. At the same time, they can have a powerful advertising impact as people that pass by see your business name, logo or some other image, and perhaps a little tagline. If you look into the statistics that are compiled by outdoor advertising experts, you will find that this type of advertising is very impactful, and it is cost effective as well.
When you reach out to Michael Anthony Sign & Awning Company to inquire about entranceway canopies or commercial awnings in New Jersey, you will immediately recognize our commitment to world class service. And you can rest assured that you will be more than satisfied when you see the finished product if you decide to move forward.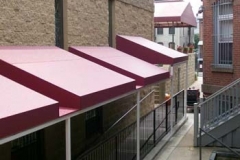 13 Photos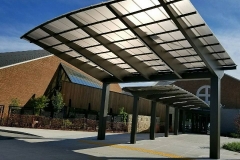 6 Photos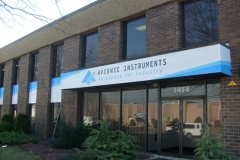 8 Photos
Awning Styles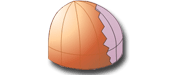 Dome with Rigid Valance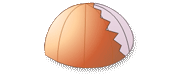 Dome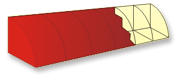 Quarter Barrel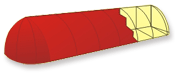 Quarter Barrel Round Ends
---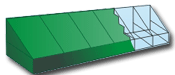 Slant with Rigid Valance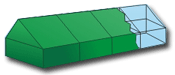 Slant w/Rig Valance & Hipped Ends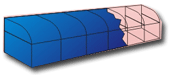 Waterfall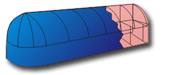 Waterfall with Rounded Ends
---
Basic Canopy Styles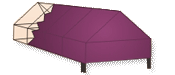 Gable Marque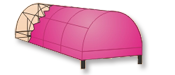 Radius Marque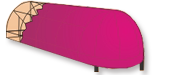 Radius Marque with Domed Front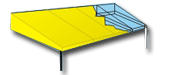 Patio Style Slant