About Our Sign Company
Specializing in Business Signs, Awnings, Canopies, Digital Signage, LED Signs Display, Message Boards, Pylon Signs, Banners and All Types of Custom Signs in New Jersey, NJ, and Surrounding Areas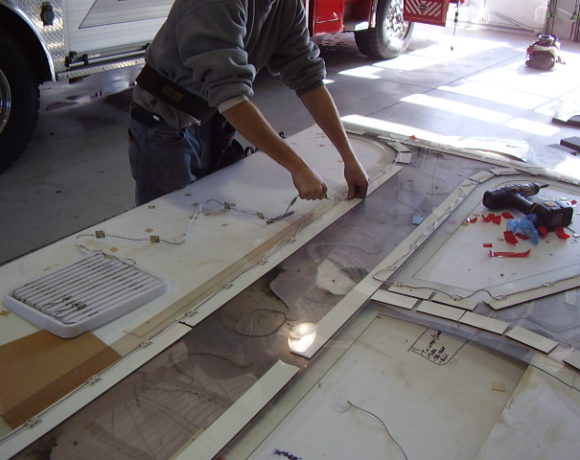 Michael Anthony Sign & Awning Company is the leading provider of custom signs, canopies, patio covers, and business awnings in the state of New Jersey.
Our company is known by the acronym MASA, and we started our sign company in New Jersey back in 1988. Founder Michael A. Bradley wore several hats in the early days as the designer, manufacturer, and installer, and his reputation for quality signage at affordable prices began to spread. The demand for his services grew rapidly, and the business was on very firm footing in a matter of months.
Our Company Principles:
Integrity

At that point, Michael began building his team so that he could effectively meet the needs of his ever-expanding client list. He was very discerning during the hiring phase, and this careful vetting process is still utilized at MASA. Integrity is the core company value, and this is a quality that you will find in every member of our team.

Dedication

Dedication to the craft is another important ingredient that we look for when we are adding members to our staff. Michael has always been an artist, so our NJ sign company produces highly creative designs.

Teamwork

Synergy is important for any business, and our ability to work as a team is one of our great strengths. Project management can involve the coordination of multiple different moving parts, and our staff members thoroughly understand the power of teamwork. This applies to in-house personnel, and we also work closely with our clients to gain a thorough understanding of their objectives.

Insight

We are insightful when we are devising brand awareness strategies for our clients, and we apply our experience and expertise to create signage and business awnings that cannot be ignored by passersby. Our mission is to indelibly etch our clients' messages into the minds of anyone that comes into contact with the materials that we produce. We have expanded our capabilities over the years, and we consistently exceed the expectations of local, regional, and national clients. You can rely on us to satisfy all of your signage and business awning needs, and you will receive world class service whenever you interact with any member of our team.