Are you a homeowner or do you run a commercial business owner? Whatever you are doing, you must understand that the interiors of the property are not just important; it is also important to look after your outdoor. Along with enhancing the look and feel of your residential or commercial outdoors, you should make sure that the outdoor of your house or office is essentially comfortable and convenient. One thing that you could do is install awnings in your outdoor. You should make sure that the property is more comfortable during the scorching heat or when it pours cats and dogs. Your office employees can also get shelter from the sun or the rains when crossing from one building in the compound to another. We, at Michael Anthony Sign & Awning Company, can be the right choice for you. We are an experienced and reputable company which offers you high-quality business signs, monument signs, LED signs and conversions, metal awnings, and so on. So, if you want to invest in awnings in areas like New Jersey, NJ,you can rely on us.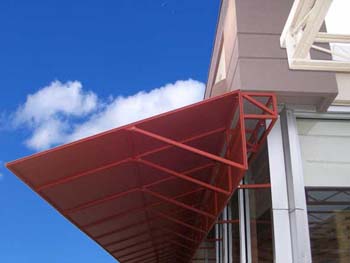 Here, we have put together a few essentials to lookout for while choosing the awnings for your commercial space. Take a look.
Quality
Since you are installing a part of your commercial space, it is your responsibility to choose a high-quality awnings which last long and do not give away too easily, given the environmental changes it will be exposed to throughout the day. After all, you are investing your hard earned money in it.
Pricing
Another thing to take note of while ordering awnings for your home is the pricing. Make sure that the company which is offering you a reasonable rate for the awnings and it is within your budget. Try to take quotes from them and compare it with the others to make a wise choice.
And if you are interested in our awnings, then place your order today.