Large Format Printing In New Jersey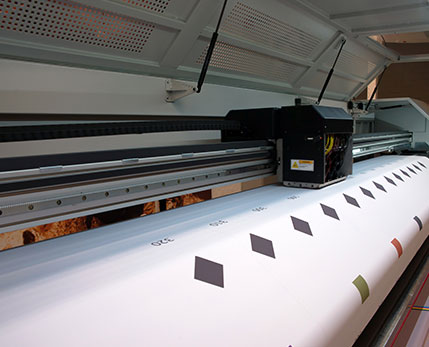 The development of modern innovations and technologies has helped businesses and individuals in New Jersey and the surrounding areas optimize advertising budgets and improve their quality of life. Amongst one of the most useful and innovative creations is large format printers. Making high-resolution and clear images, large format printing in New Jersey allows you to print on a range of different materials, shapes, and sizes.
From small scale projects like printing cardboard cutouts for birthday parties to large scale projects such as creating company signage, large format printing in NJ has helped New Jersey residents manifest their visions and dreams.
At Michael Anthony Sign And Awning Company, we help you create unique and distinctive signage, graphics, posters and more that impresses your friends and draws in customers. Through the use of large format printing for New Jersey businesses and individuals, we've stayed current over the last 30+ years, ensuring that you're getting the most recent and innovative printing materials available at the most competitive price.
Large Format Printing for NJ Businesses
Large format printers are extremely diverse and innovative signage technology. With such a broad range of uses and final products, large format printing in NJ can pose a challenging issue for rookies. Where do you start? How do you know what a large formatting printer can even do? At Michael Anthony Sign And Awning Company, our team of design experts helps you utilize large formatting printer technology to get the custom signage that you desire. Without having to worry about the details, we offer a range of large format prints to NJ residents and businesses. Popular products of large format printing in NJ include:
Commercial and Personal Artwork
Business Banners
Wallpapers
Murals
Posters
Graphics
Theatrical Backdrops
Media Sets
Architectural Drawings
Vehicle Image Wraps
Schematics, and more!
NJ Large Format Printing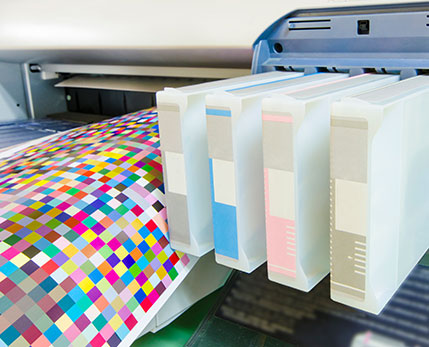 Large format printing utilizes a basic and simple mechanism to accomplish high-quality and attractive wide format prints. By using ink nozzles that spray onto stock materials, images are created in small increments to ensure the highest image resolution for your business design; making high-quality signage attainable and affordable for your NJ business.
Businesses use large format printing in NJ for a range of different advertising methods. Through vinyl banners that advertise sales, to posters telling the world about your services, large format printing for New Jersey businesses is a great way to get your name out there and bring more clients to your door. We know that signage is an affordable and powerful way to advertise your NJ business, which is why we help you send the right message and create impressive displays that grow your business and make your competitors jealous!